Airline companies have flights to Kiev every day of the week. Ticket prices start at 75 Euro. Taxis are both more expensive and more insecure. I always use UBER. The deepest subway in the world is here.

Places to Visit in Kiev
Khreshchatyk Street
This 1.2 km-long street is Kiev's most famous street. The weekend is closing in on traffic. If you are in a hurry, I advise you to go on this weekday, by taxi, or with your car in the evening, because traffic is terrible. Along the street are many cafés, restaurants, shops of famous brands.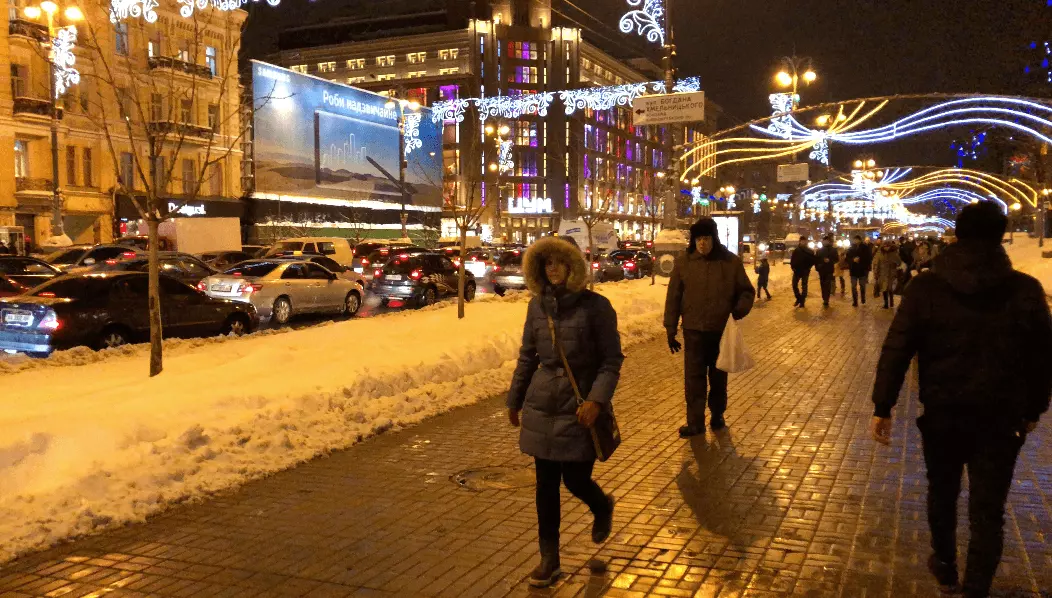 In the photo above, the building is equipped with the light colors TSUM shopping center. There are many options from sports brands to expensive brands. On the top floor, there is an exhibition and a bar.
Arena City Complex
It is located in the center of Kiev. Moet has a special nightclub there in the summertime. There are famous Chinese, Italian restaurants, and a few more clubs.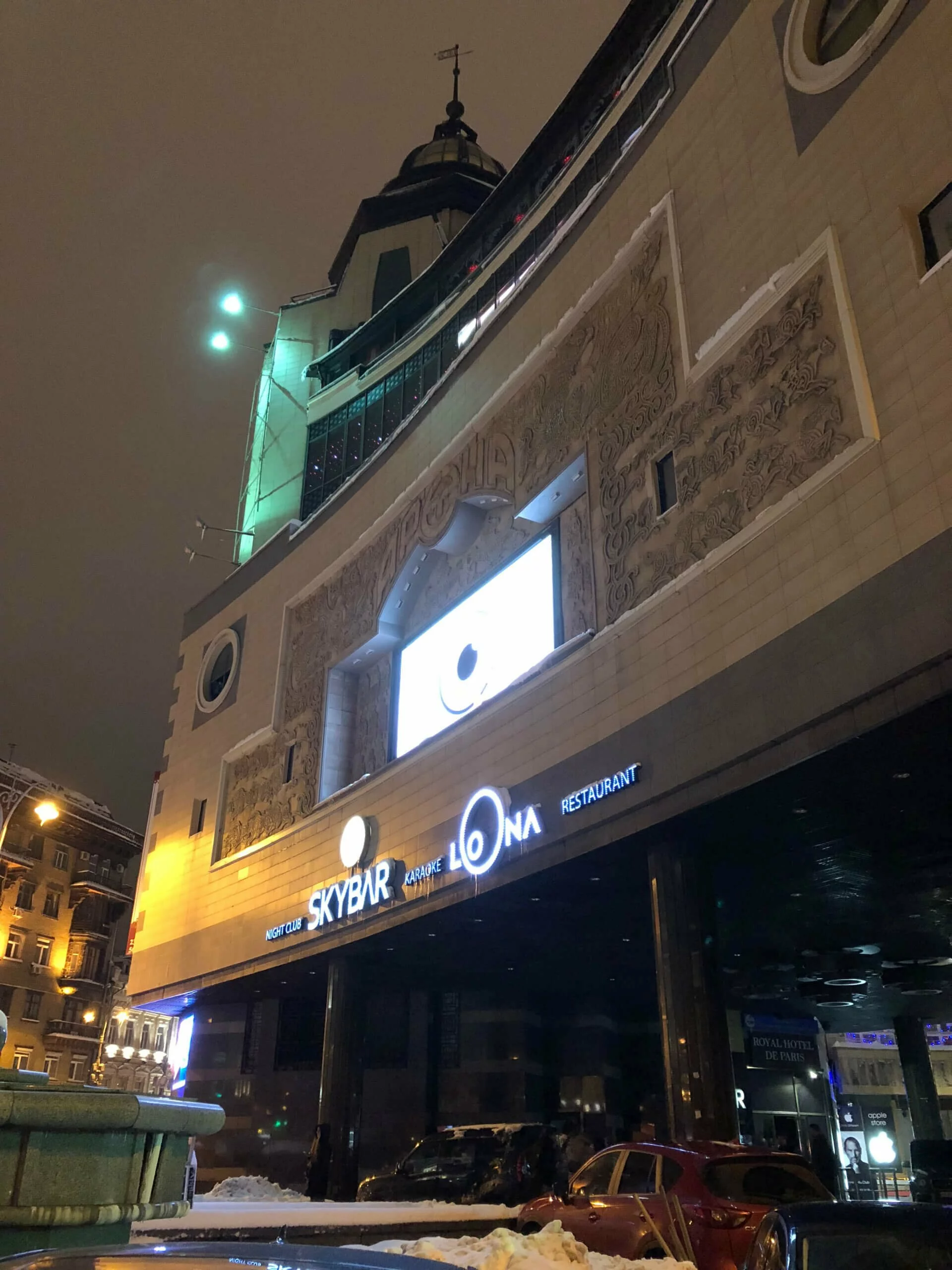 St. Michael Golden Cathedral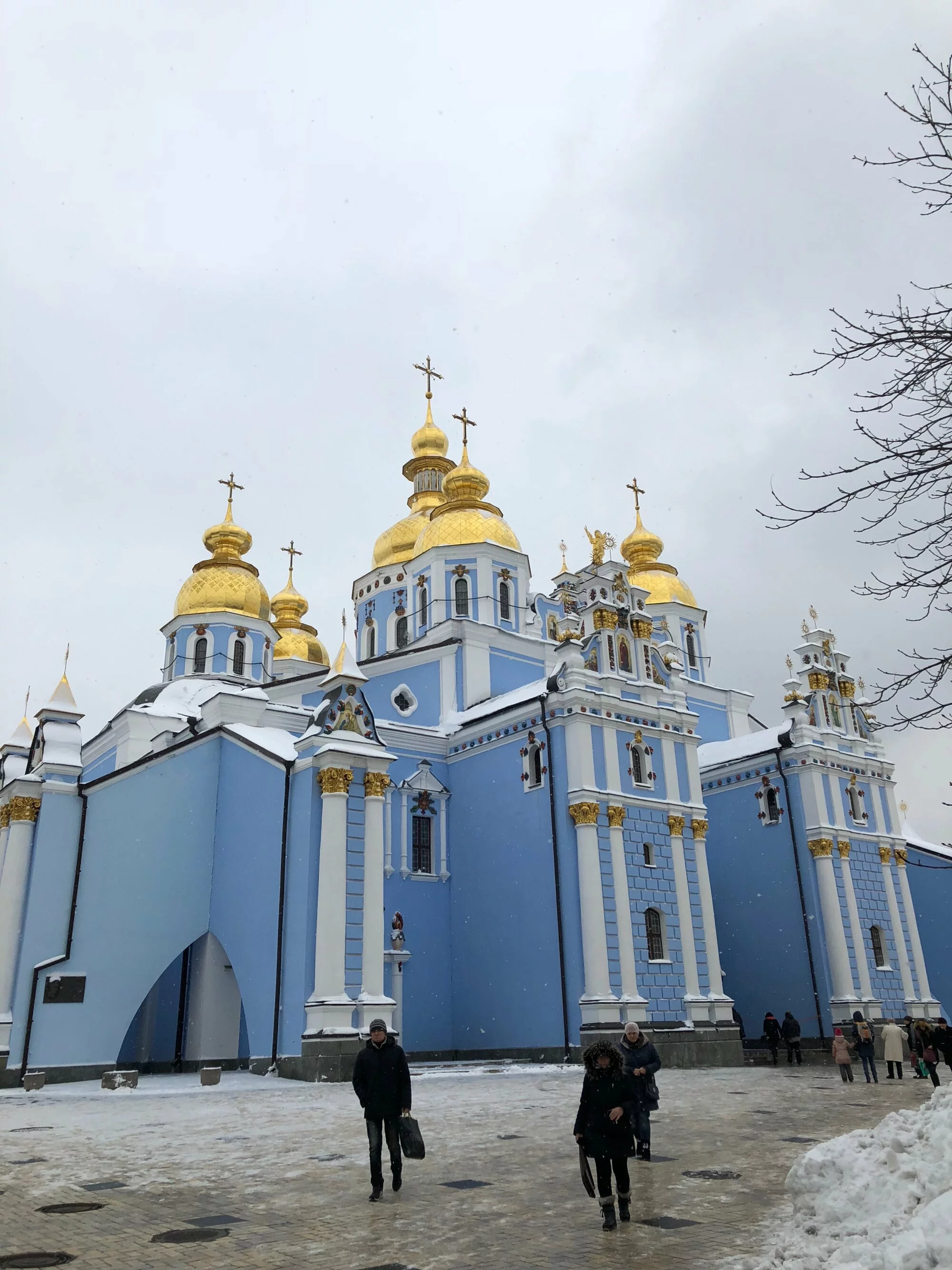 You can reach here by a short walk from the square. There is no need to pay for entry. You will admire the architecture in the house. The figures that were individually processed in the columns were the parts that I admired most. This cathedral, which also has Christmas market around it, is a place you should definitely see in Kiev!
St.Sophia Cathedral

The building which entered the UNESCO World Heritage List in 1990 says "Haghia Sofia of Kiev". There are 3-4 different buildings inside. Entry fee is 20-40-80 grivna separated. If you pay 20, you can only take photos from the outside. I paid 80 grivna and I walked through all the buildings one by one, and I suggest you get the ticket you can enter everywhere.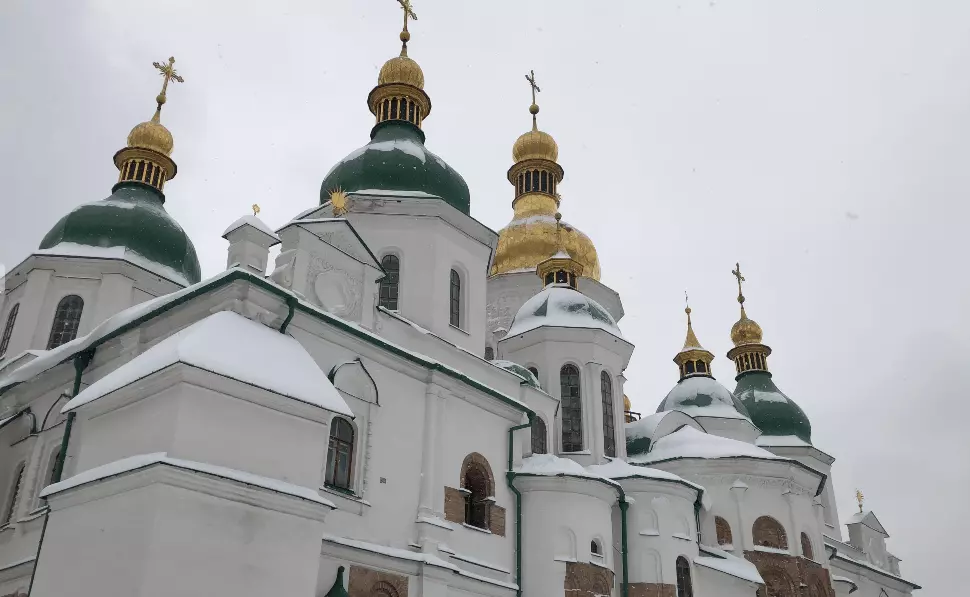 In the shopping center TSUM I mentioned above, there are many different and creative brands. I found the designs of this brand that I saw for the first time in my life named "Benya Zubrik" very creative.
As a matter of fact, I did not prefer Ukrainian regional food. They said they I would definitely try the Borsch soup, but when I heard the ingredients I don't want to taste.
Eating and drinking are very cheap in Kiev. For example, Penne Arrabbiata and drink in Vapiano. (famous Italian restaurant) it costs like 15 Turkish liras. You can eat high-quality food and the amount you pay for a good Italian restaurant is equal to a McDonald's menu If you said that "I want to try Turkish food in Kiev", we will take it you to "Mangal" restaurant. As a fan of Turkish mantı ( with drink), I paid an amount of 20-25 TL for an evening meal we ate here.
St.Volodymr Cathedral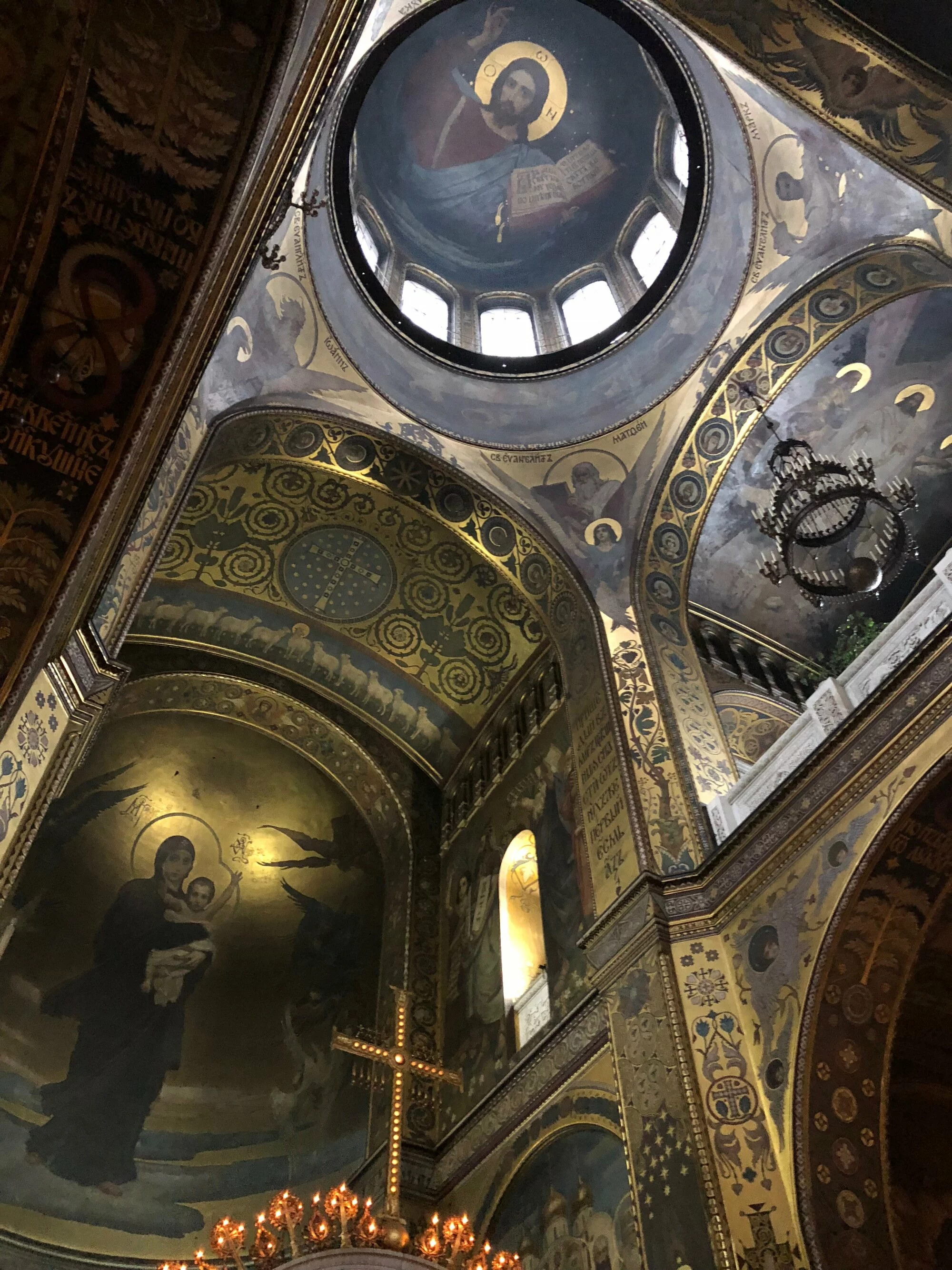 This beautiful architectural cathedral, which is free of charge and attracts attention with its color, is as impressive as its interior (it can be said for every historical building in Kiev) and beautiful. If you are interested in historic churches, do not forget to visit this place.
Golden Gate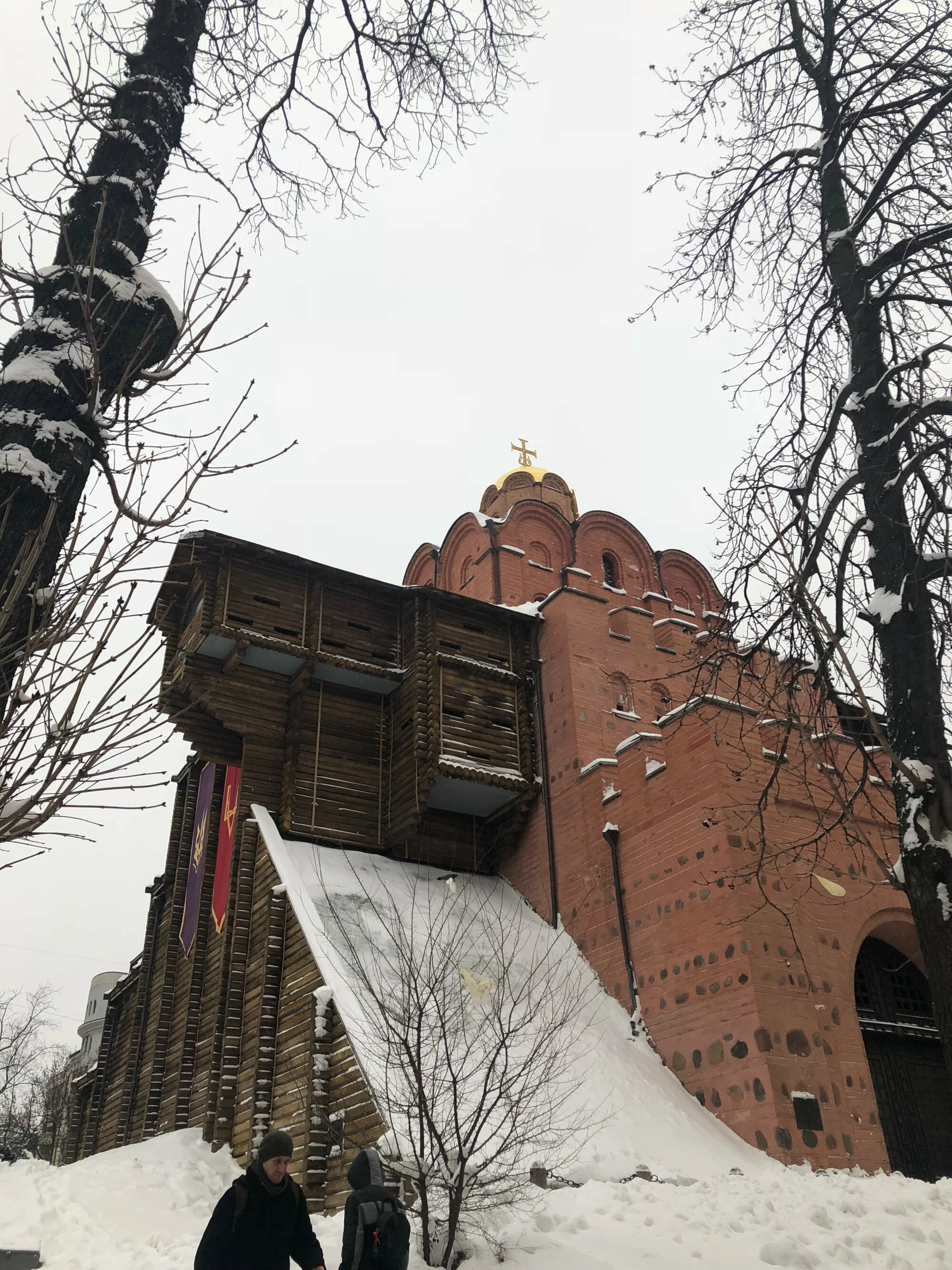 At the time when the periphery of Kiev was covered with walls, there was a door around it. They kept it under guard because it was the last instance left at the door.
St.Andrew Church and Andriyivski Street (Andreas Hill)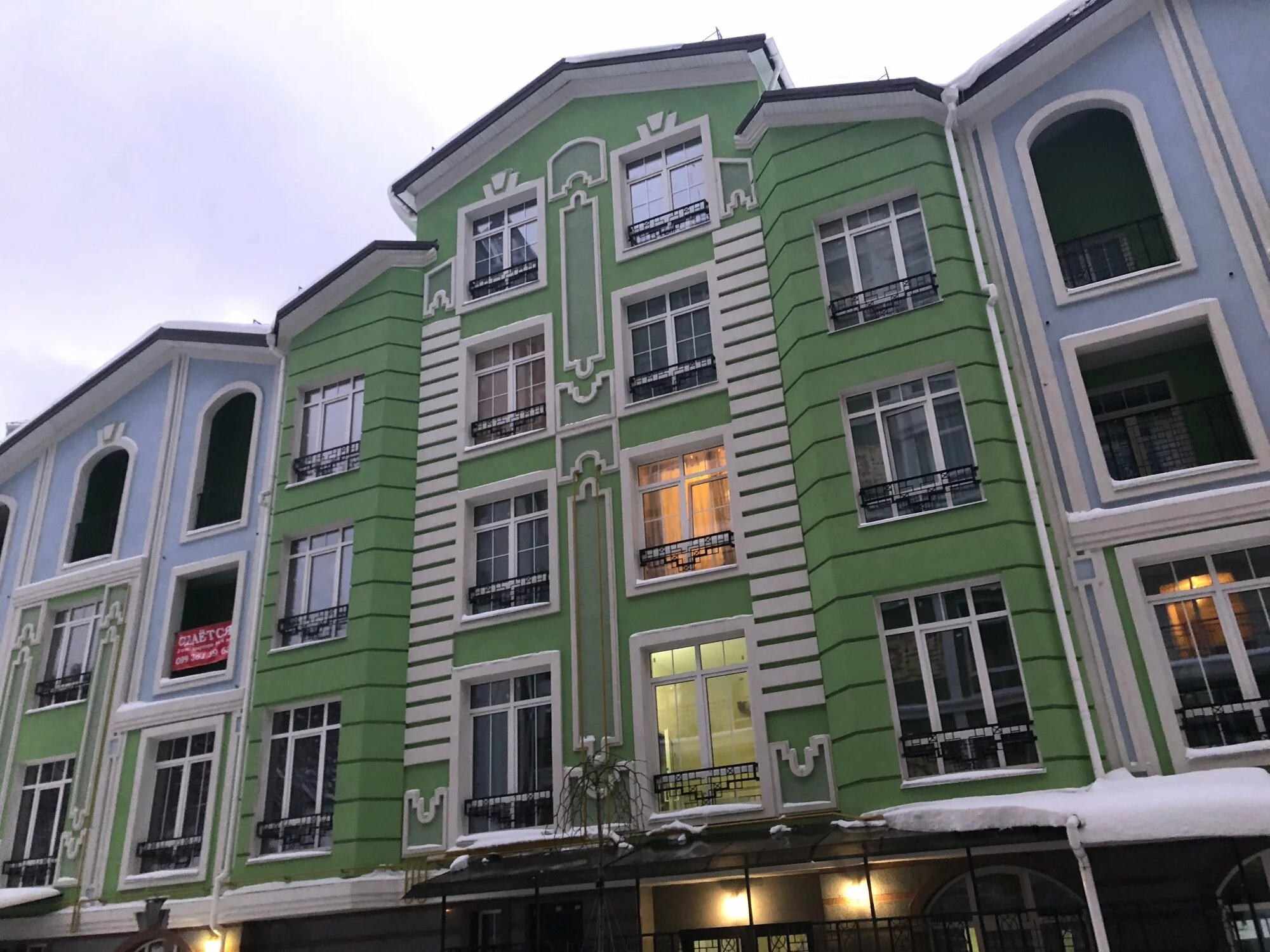 Unfortunately, I was not allowed to go inside (St Andrew church) and I started to look down from the outside and started from Andriyivskii Descent. This is one of the most historic streets of Kiev.

At the same time, you will see locals selling hand-made products as you go down. When you go down the road from Andreas, you will enter a street where you will have café restaurants and a colourful site at the end. Do not forget to drink coffee at a coffee shop here.