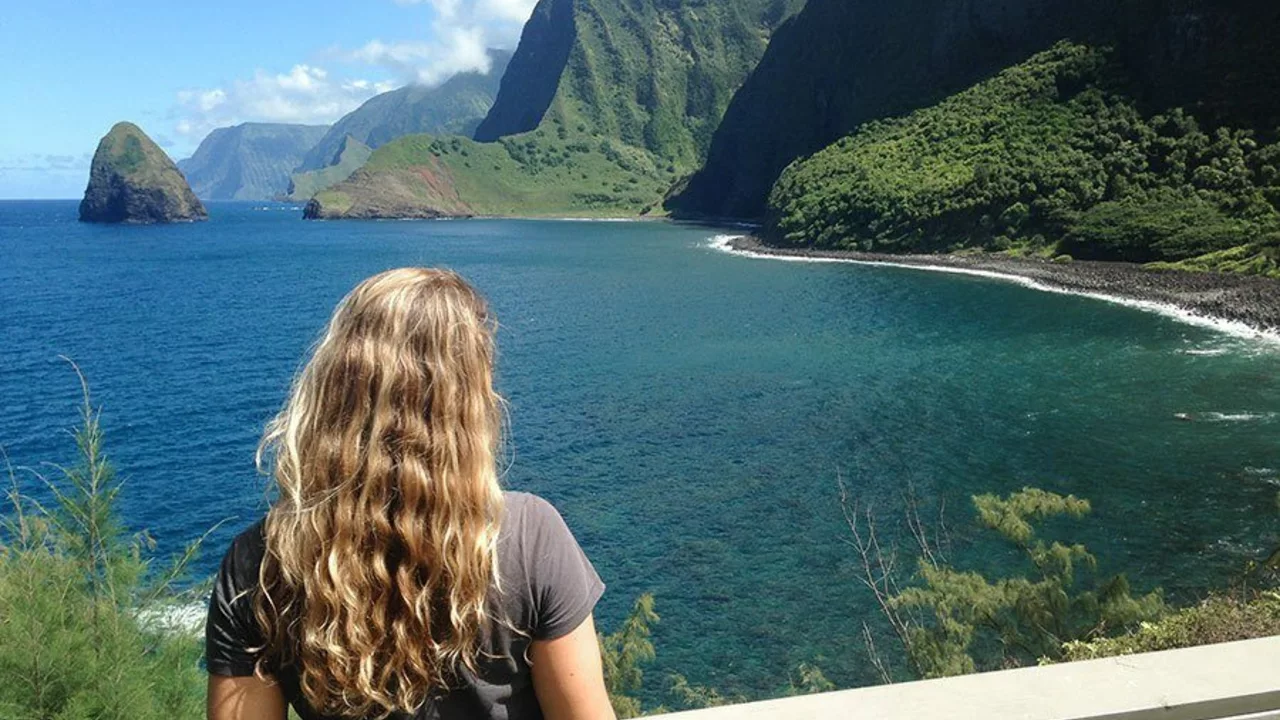 Sending the Sand Flying in Oahu
You know, there's a reason they call Oahu 'The Heart of Hawaii.' And no, it doesn't even remotely have anything to do with the fact that it's somewhat heart-shaped. Oahu is like this colossal cocktail of what you'd imagine a classic Hawaiian vacation to be - pristine beaches, exceptional surf spots, bustling nightlife, and landmark attractions. In fact, I'd say this place is the perfect tropical trifecta - a dollop of natural beauty, a glug of rich Polynesian culture, and a splash of modern city vibes.
There's an amazing line-up of experiences awaiting here. Start with the surf-infested North Shore where the Banzai Pipeline and Sunset Beach practically roll out the red carpet for surfers. Next, there's Waikiki, the bustling heart of Oahu. Lilly and I spent many evenings idly strolling the Kalakaua Avenue with an ice cream cone in hand, stealing glances of the Diamond Head looming in the distance. Waikiki and its plethora of beachfront resorts make sure you're never too faraway from the sand, surf and the bustle.
However, Oahu isn't just about bronzing your bod on the beach or riding the waves. Trace Hawaiian history at the 'Iolani Palace, pay tribute at Pearl Harbor, hike the Diamond Head, or visit the Polynesian Cultural Center to get some insights into the island's rich tapestry of arts and culture. Trust me, Oahu's list of things-to-do is as long as the queue of teenagers outside a Harry Styles concert.
Kick-Starting Adventures in Kauai
If Oahu is the heart, then Kauai could be called the untouched soul of Hawaii. It's less populated, less commercialised, and let's just say that Kauai doesn't really care too much about manicured looks or designer labels. This is nature's playground, my friends, and it's got some pretty out-of-this-world landscapes that make George Lucas want to shoot scenes for his films.
Lilly and I are fervent hikers, and Kauai's rugged terrain was like a ceaseless odyssey of climbs and descents; quite literally a hiker's paradise. I remember our first ever hike on the Kalalau Trail, back when my knees still trusted me and Lilly was just a girlfriend. Every inch of that 11-mile trail was a mosaic of stunning coastal views, crystal-clear streams, and heart-stopping cliffside panoramas.
But here's the thing, you needn't strap on your hiking boots to experience Kauai's jaw-dropping sights. You could do a leisurely drive along the 'Grand Canyon of the Pacific,' the Waimea Canyon, or enjoy the lush green expanse from the comfort of a helicopter tour. Don't even get me started on the beaches. From the secluded secrets like Polihale to the sea-turtle haven that is Poipu, Kauai's shores are a dream come true for those wanting to dodge the major throngs.
Getting Cosy in Maui
Oh, Maui! If there's one place in Hawaii that has managed to strike the perfect balance between Oahu's busy vibes and Kauai's laid-back lifestyle, it's gotta be Maui. The island offers a taste of just about everything the Aloha State has to offer - from snow-capped peaks and lush rainforests, to white and black sand beaches and underwater wonders.
I don't recall the number of times Lilly and I have spent our vacation time in Maui, just basking under the Hawaiian sun, Mai Tai in hand and wondering if life could get any better. Road to Hana, one of the most iconic drives in Hawaii, is a must-do for travellers here and it won't take you more than a few minutes on this windy path to realise why. It's a highway, all right, but not to hell. More like, to a heaven filled with waterfalls, rainbow eucalyptus trees, bamboo forests, and diving cliffs.
Of course, no visit to Maui can be complete without getting your feet wet. Whether you're a pro surfer riding waves at Honolua Bay, a snorkelling newbie exploring Molokini's sunken volcanic crater, or a beach bum finding comfort on the sands of Kaanapali, Maui has a beach for every personality.
Getting Back to Basics in Big Island
Lastly, there's Hawaii's Big Island, or simply, Big Island. It doesn't take a genius to figure out why it's called so, but here's an interesting morsel for you - it's so big that all of the other islands of Hawaii could fit in it twice over! But that's not the only distinction Big Island boasts of. This place is home to one of the most active volcanoes in the world - Kilauea, allowing you to have the somewhat surreal experience of watching land being born.
Please note, I'm not one to throw around the term 'flagship experience', but a visit to Hawaii Volcanoes National Park is pretty much that. This is the closest you'll probably ever get to feel the pulse of our planet. Apart from this park, there are tons of activities you could indulge in - nighttime manta ray snorkel, stargazing atop Mauna Kea, or relaxing on Punalu'u, the famous black sand beach.
Big Island is like this slowly brewed, mysterious potion that has everything – sugary beaches, snow-capped mountains, jungle-ridden valleys, and barren lava beds. It makes you feel like you're in this world and yet in another one, all at once.
I guess what I'm trying to say here is that it isn't really about 'which part of Hawaii is best for a vacation?' Instead, it's more about 'which part of Hawaii is best for YOUR kind of vacation?' You see, each Hawaiian island is like a different flavour of ice cream. You don't have to like just one, you can relish a scoop of each. And that, dear reader, is the perfect recipe for a heavenly Hawaiian vacation.