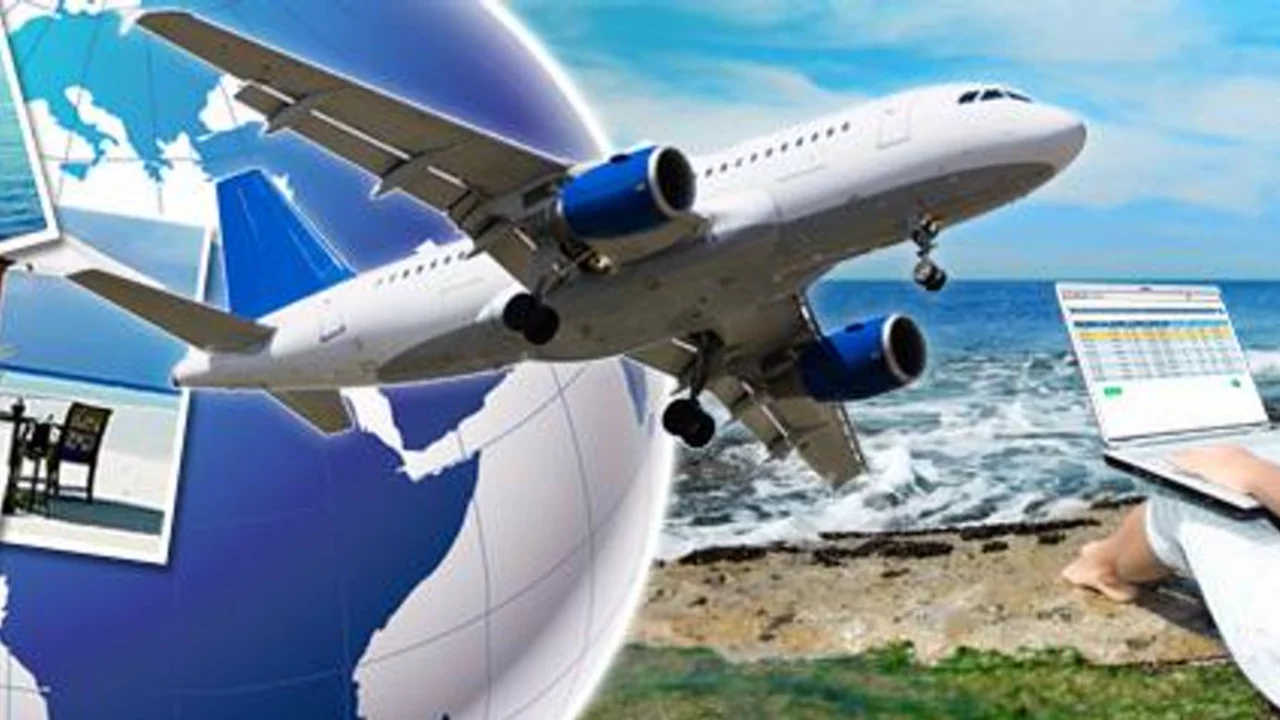 Understanding the Basics of Online Travel Agencies
Let's kick things off with a little introduction to what online travel agencies (OTAs) are. When you think about online travel agencies, the first ones that likely come to mind are Expedia, Booking.com, and Orbitz. These are platforms that allow you to book flights, hotels, and other travel-related services directly from your computer or mobile device. They work as intermediaries between airlines, hotels, car rental companies, and travelers. They have been around since the dawn of the internet and have revolutionized the way we plan and book our travels.
OTAs have made the booking process far more convenient and accessible. They allow you to compare prices, read customer reviews, and book your travel all in one place. No longer do you need to visit an actual travel agency or make individual bookings for flights, hotels, and car rentals. I find this feature incredibly beneficial, as it not only saves time but also allows for a more organized and streamlined travel booking experience.
The Business Model of Online Travel Agencies
Now, let's delve a bit deeper into how these OTAs operate. You might be wondering how these platforms profit since they offer their services to us, the users, for free. Well, their business model is actually quite interesting. Most OTAs earn their revenue through commissions. Each time you book a flight, hotel, or car rental through their platform, they receive a commission from the service provider.
Moreover, some OTAs also make money through advertising. They allow other businesses to advertise their services on their platform for a fee. However, the main source of revenue for most OTAs remains the commission they earn on bookings. In my opinion, this is a win-win situation for both the user and the OTA. We get to conveniently book our travel, and they make money off our bookings.
How Online Travel Agencies Secure the Best Deals
I'm sure you've noticed that OTAs often offer some of the best deals out there. But how do they do that? Well, OTAs negotiate deals with airlines, hotels, and car rental companies. They promise to bring a considerable volume of business to these companies, and in return, these companies offer their services at discounted rates. These rates are often lower than what you would get if you booked directly through the service provider.
Another factor that allows OTAs to provide competitive prices is the sheer volume of bookings they handle. Because they serve so many customers, they can negotiate better deals with service providers. So, the next time you wonder how your favorite OTA is offering such a great deal, remember that it's all about negotiation and volume.
Features and Benefits of Using Online Travel Agencies
There are several reasons why I prefer using online travel agencies when planning my trips. Firstly, they offer a one-stop-shop for all my travel needs. Whether I need to book a flight, a hotel, or a car rental, I can do it all in one place. This saves me the hassle of visiting multiple websites and keeps all my bookings organized.
Secondly, OTAs offer the ability to compare prices and read reviews from other travelers. This gives me the confidence that I'm getting the best deal and booking a service that has been well-reviewed by others. Lastly, many OTAs offer rewards programs, which allow you to earn points or miles for your bookings. These can then be redeemed for future travel, making your trips even more affordable.
Things to Be Aware of When Using Online Travel Agencies
While there are several benefits to using OTAs, there are also a few things you should be aware of. For instance, while OTAs can offer great deals, they may not always offer the best price. It's always a good idea to check the prices on the service provider's website before making a booking. Also, if you need to change or cancel your booking, dealing with the OTA can sometimes be more complicated than dealing directly with the service provider.
Moreover, remember that while OTAs do offer customer reviews, these reviews may not always be accurate or unbiased. It's always a good idea to cross-check reviews on independent platforms to get a comprehensive view of the service in question. Despite these few drawbacks, I believe that the benefits of using OTAs far outweigh the negatives. They have truly revolutionized the travel industry, making travel planning far more convenient and accessible for all.